NODA is a young architecture agency, founded in early 2016 by Italian architect Amedeo Cosenza and French Industrial designer Nicolas Roux. The synergy of interdisciplinary we experimented in the past years, has enriched our thoughts and solutions, and naturally leads to our collaboration today. NODA is the combination of two different creative approaches, offering the best answer under one unique vision. We locate in France and China, which allows us to constantly discover, be inspired and innovate through high quality solutions for our clients, wherever they are.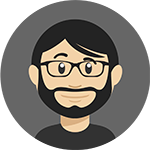 Amedeo Cosenza started his architect journey from a civil engineering background and graduated from l'École Nationale Supérieure d'Architecture de Nantes (ENSAN) in 2011. Prior NODA, he created his professional experience in several architecture agencies, had worked on a wide range of projects on public buildings and residential, and had developed a stong expertise on construction site. In the meantime he obtained is HMONP licence.
Nicolas Roux graduated in 2011 from l'École de Design de Nantes Atlantique (EDNA) and holds a master degree in industrial design. He has been living in China since 2009, for evolving in a more international environment. He experienced different company scales from Fortune 500 to design and innovation agencies and start-up for both international and local projects. His expertise is bridging new perspectives and tools for user-centered design solutions.
NODA approach is all about giving our client a singular vision of architecture – minimal, thoughtful, and efficient. We build living space, not empty shell. That's why, from the earliest stage of the project, we involve the client to make sure he and its environment become the key elements along our creative process. It allows us to optimize the usage, and give a proposal that is, just as simple, honest and precise as it should be. This is how we bring architecture and industrial design thinking under the same entity, to capture every factor for successful solutions.
NODA values a compact, transparent yet nimble project management methodology. Our relationship with client is built upon true communication. We believe that trust and respect are the keys for the success beyond expectation. We have created NODA with passion, and passion has to be shared. We would be glad to make you inspired.