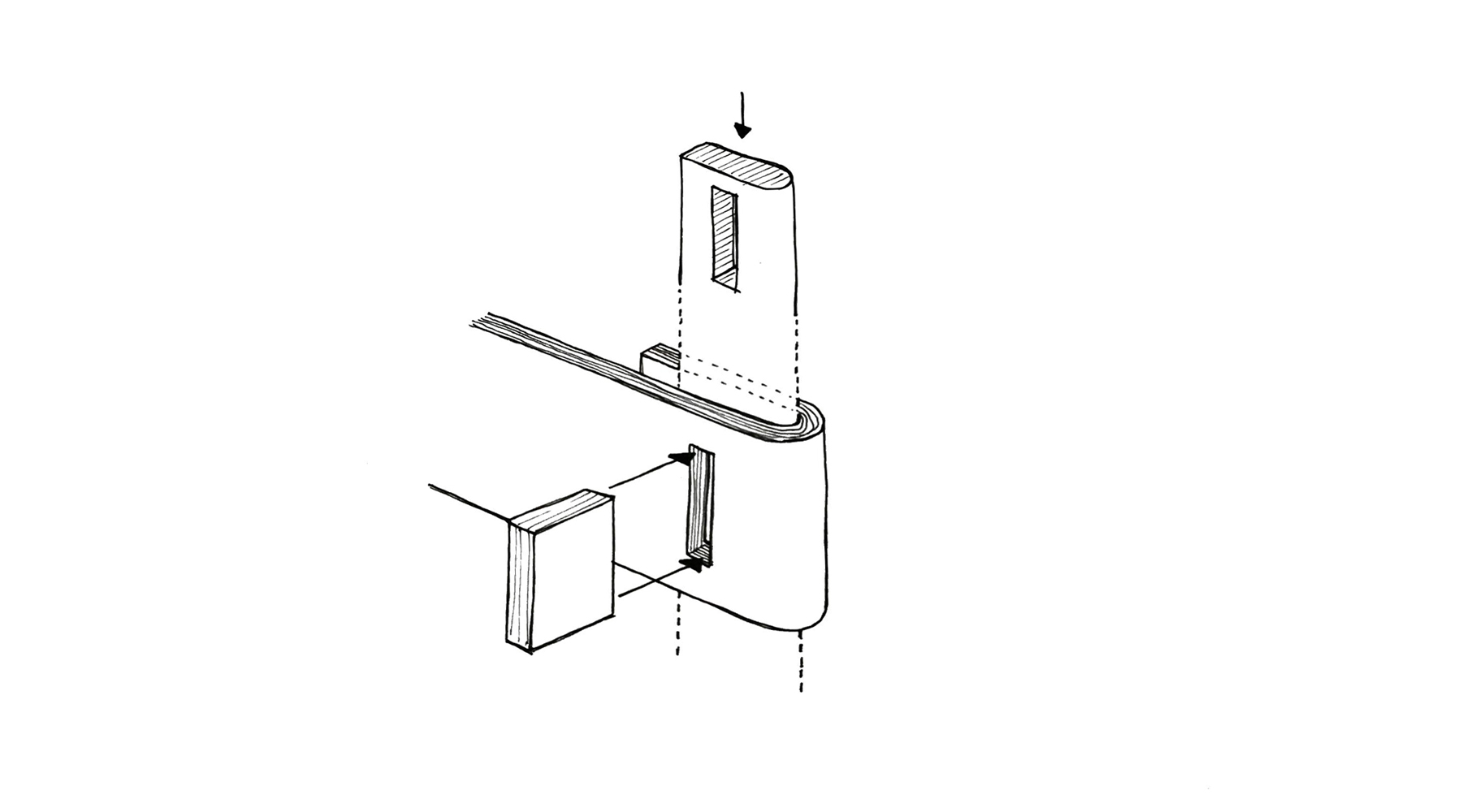 PROJECT : Alto Chair
STATUS : Proposal
DIMENSIONS : l520 x p440 x h730 mm
MATERIAL : Wood & Plywood
YEAR : 2018
Alto chair was designed to experiment what would it looks like if we apply our philosophy to a product as technical as a chair.
Through its lines the chair is standing straight and proud. Legs look sharp and are getting slimmer at its extremities. They are attached to the body with a wood structure that remind those traditional Asian architecture joins system. On this structure is softly landing the seating surface to contrast with the lower part of the chair.
The backrest is smoothing the whole design of the chair thanks to its generous curve. Its surface is like interlaced around the legs to bring rigidity to the structure of the chair. Whereas the legs are made with solid wood, the backrest is made in plywood, mold to create this curved shape.