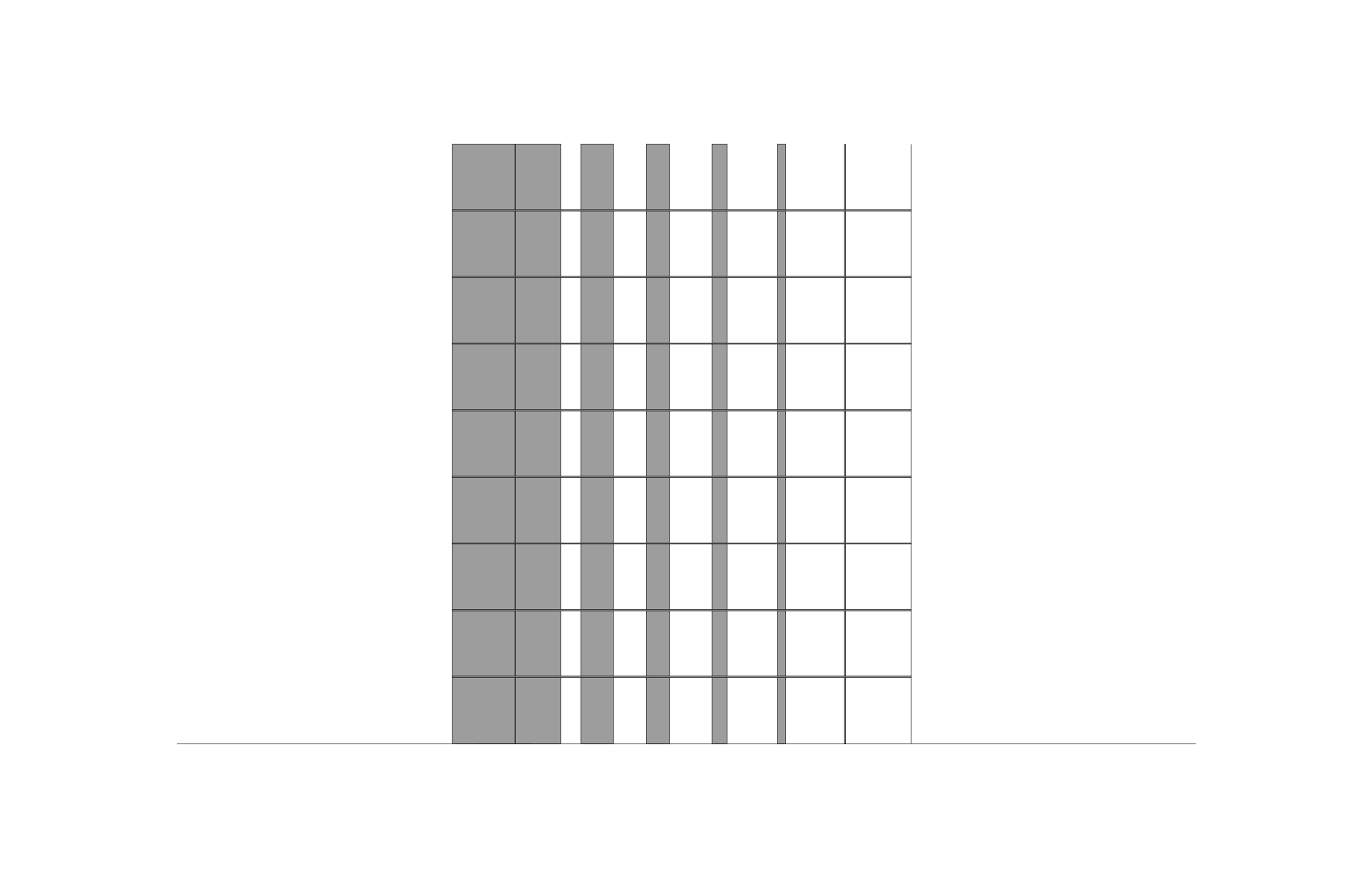 PROJECT : Étagères Séquences
STATUS : Project delivered
DIMENSIONS : L1930 x p200 x h2520 mm
MATERIAL : Metal sheets
YEAR : 2018
For this project, we have been asked to design a furniture that could be used as shelves and as a boundary between the living room and the entrance.
The living room is not big so we couldn't make it feel fuller with this new furniture especially since there is already a massive column in the entrance area. We decided to think a furniture that wouldn't make the space heavier and could still divide the space properly.
The project results in a very light dividing furniture, made with thin metal sheets – laser-cut – crossing each other in using small junction system. This final structure, by its fineness, doesn't produce a shadow on the wall behind and so doesn't darken the room.
To reduce even more the visual impact of the furniture, we designed it in a way that it's fully integrated into the existing architecture. The edges of the shelves are perfectly aligned with the wall surfaces. The furniture is like an extension of the building.
Finally, still in the aim of reducing its visual impact, we can see through the furniture wherever we stand in the living room. To make it works, we have rotated gradually the vertical surfaces of the furniture giving the feeling that it is opening itself. In this way, we were also able to hide the massive column in the entrance.