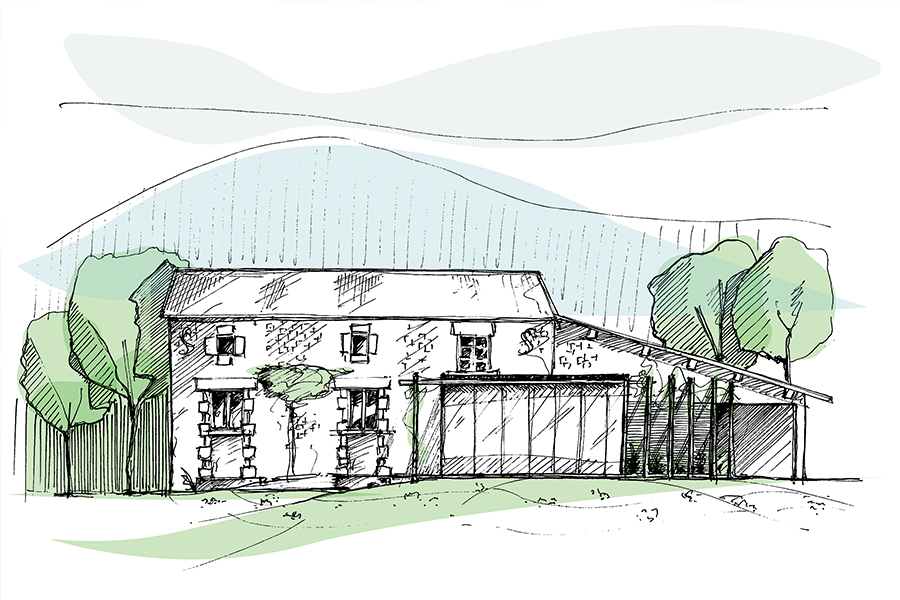 STATUS : PROJECT IN PROGRESS
TOTAL AREA : 40 m² / 430 sqf
LOCATION : FLEURÉ, FRANCE
This project is about designing an extension for an historical house in the region of Nouvelle-Aquitaine. We wanted to create a modern project that is also matching the country house spirit. This extension is going to become the new dining room of the house as well as the main entrance and a place to store plants. The idea for us was to make this room comfortable at any time of the day whatever the season.
The global design comes from the question of how to make people feel the area is extending. The repetition of those outdoor and indoor vertical lines extend the indoor volume beyond the walls. This graphic approach gives the feeling of a volume getting stretched. All those beams that are used as structural element, are also managing the natural light in creating very pleasant atmosphere.