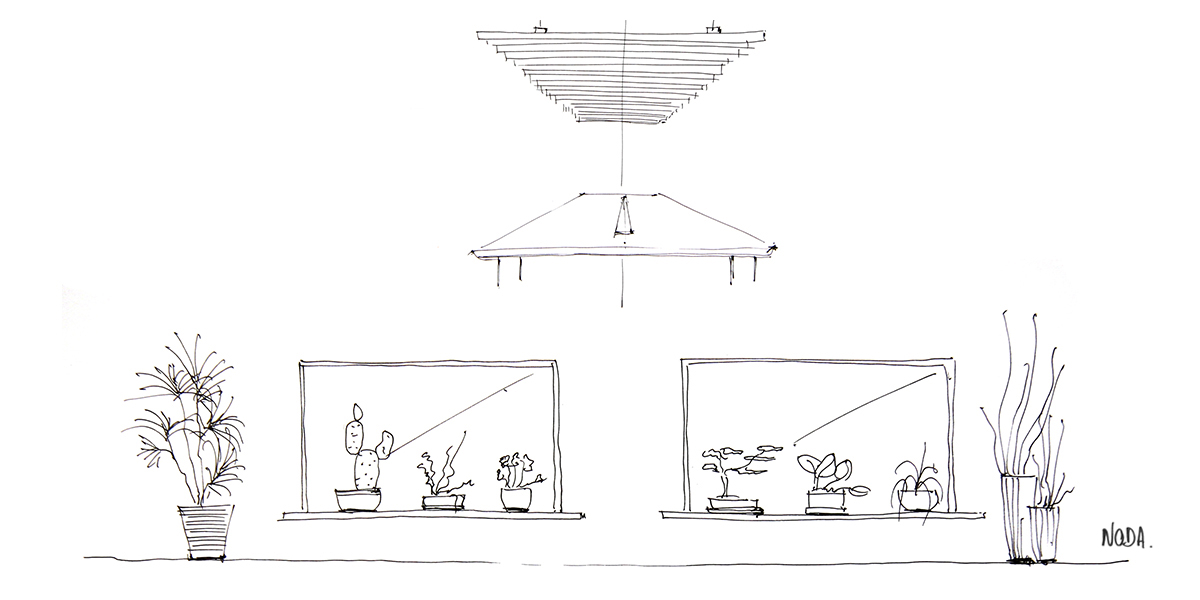 PROJECT : Kern Design Office
STATUS : Projet livré
TOTAL AREA : 75 m² / 807 sqf
LOCATION : Shanghai, CHINE
YEAR : 2018
KERN DESIGN studio – specialized in graphic design – asked NODA studio to design their new office located in the heart of Shanghai. The briefing was simple: Make the space super functional and bring in some energy through the design. As a creative studio, it was also very important to get a certain dynamism into the space to enhance the team's creativity.
The building where KERN chose to settle in was originally a warehouse to stock rice and cereal early 20's century. After a long period without being used, the local government decided recently to restore the entire building to make it into offices.
KERN's office is about 75m2 – all cemented and concreted. The space is structured with several columns and beams. Those had been used as the base for our design. "Building integrated". To optimize the space, the design process and the construction time, and also for a better understanding of the space, we have decided to assume and build in using the existing architecture without hiding it.
Then, the space is a combination of diverse volumes and furnitures, fully integrated into the original architecture. It took no more than 3 week to finalize the construction of the new space.