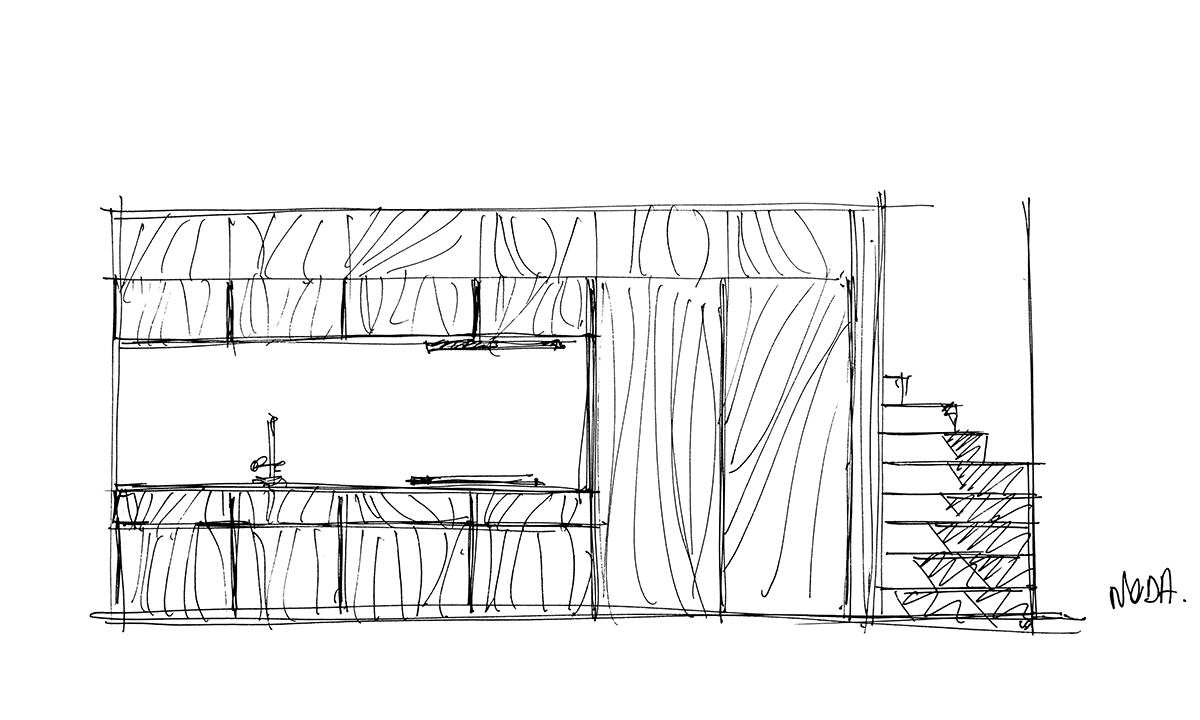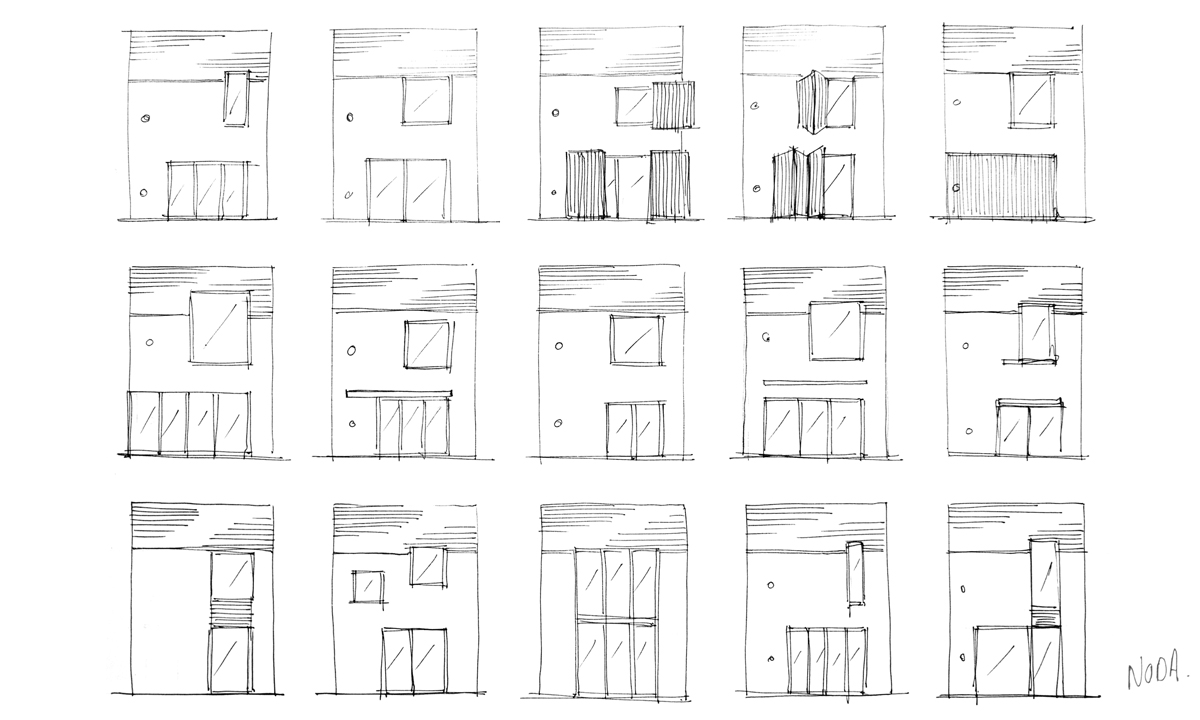 PROJECT : Modu-Wood House
STATUS : Proposal
TOTAL AREA : 60 m² / 646 sqf
LOCATION : Vernon, FRANCE
YEAR : 2018
The Modu-Wood House project is about a very old house renovation in a small town near Poitiers. The goal was to offer a very affordable solution and an easy way to execute it. The house means to be rented, targeting young single our couple, students or young working persons, who are not willing to live in the city center.
To optimize the project, we designed one single bloc, located near the EST wall, on the ground floor and first floor, with all the technical elements built-in. In this way, the electrical network and water pipes don't take space, and we maximize the time and price construction.
This volume on the ground floor is made of plywood only. It's an easy and cheap material that can still provide a very nice authentic wood finishing. It creates a very interesting texture and color contrast with the cement floor and the white walls.  It's a very interesting solution for the optimization issue as well as its aesthetic quality thanks to the minimal design.